Great Links and other things!
Direct link to my CD Baby page and the rest of CD Baby.com. Lots and lots of music, independent folks just like me! By all means, go there and write a review of "Ain't Nothing To It".
Spa City Blues Society - Blues organization in Hot Springs, AR. I finally got around to joining the group and going over to the Wednesday night jam session at Maxine's in Hot Springs. Every Wed by the way!
Texarkana Blues Society - Blues organization in Texarkana, TX/AR. Good bunch in the State Line City! Regular Blues Jam every THIRD Thursday at Cinema 218 on Broad St, downtown!
Blind Man Blues Forum - Good blues discussion board! Scads of information from around the world!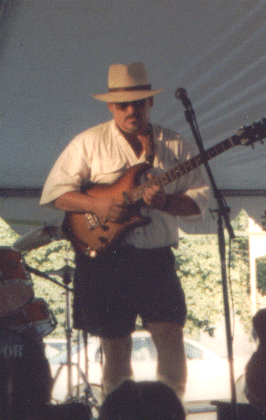 The Blues Music Association - Promoting Blues & Blues Musicians around the world!
Thrio's Coffee House - in Arkadelphia, AR. One of our favorite places to play!
Murfreesboro, AR - Local information!
The Blues Foundation - Dedicated to preserving the heritage and future of the Blues.
Blues Music Now - very useful.
The Blue Highway - great site devoted to the history of the blues, most informational!
The House of Blues - enough said!
Festival Finder - in depth listing of blues listings around the country (and other formats as well)
Epinions.com - consumer reviews of available CD's and "stuff", good source!
LocalBand.net - Huge listing of bands around the country (including us of course).
My Fly Fishing Site - had to put this here you know!
Great Arkansas.com - Pretty decent search site for things around Arkansas!
870-285-2807
e-mail